Only here you get all information about the real VINTAGE Trixon drums and instruments Made in Germany !!!

| | |
| --- | --- |
| Klick here for Trixon parts! | |
Warning: Looking at these web pages can cause a strong desire for Trixon drums! It is highly addictive!

Achtung: Das Betrachten dieser Webseiten kann ein starkes Verlangen nach Trixon Trommeln verursachen! Suchtgefahr!

Attenzione

:

Guardando

queste pagine web

può causare un

forte desiderio di

fusti

Trixon

!

E '

molto coinvolgente!

This is the only
official Trixon website
- owned and designed
by Ingo Winterberg
since the year 2000.

This website requires a lot of work and money just for the webspace. Please support my work with a small donation. To ensure that our Trixon websites remain free of advertising continues!

Many thanks for your support!!!

Drums and Percussion - Made in Germany - 1947 to the early 1970s

GREAT NEWS!
The Trixon book is available as pdf-file!
You can read it online or download it to your device!
For more information press this picture.

MORE NEWS!
You can get access to the biggest and greatest collection of all Trixon catalogues!
For more information press this picture.



The new band with Dave Prince and his Trixon drums is
TIMEBOMB ALLSTARS

Jim Murray also plays his Trixon drums live on stage!


Dave Diamond Prince with his new band The VOO-DOOMS
https://www.facebook.com/ZOMBIEDOOM67/?ref=br_rs


Notice the Speedfire bass drum on the top!
https://www.youtube.com/watch?v=mJ1pYOikBcE&feature=youtu.be


Articles by Geoff Nicholls (Author of THE DRUM BOOK) in Rhythm Magazine June, July and August 2018
Trixon drums owned by Dave Prince

>> Hi Ingo, Sam and I would just like to say a big thank you for the book. Those arrived last Thursday in time for his birthday. The book is excellent and super informative. Sam has hardly put it down and will soon be an expert on the brand. I'm sure we'll be back for more from your shop soon.
Best regards, Martin and Sam Kelly <<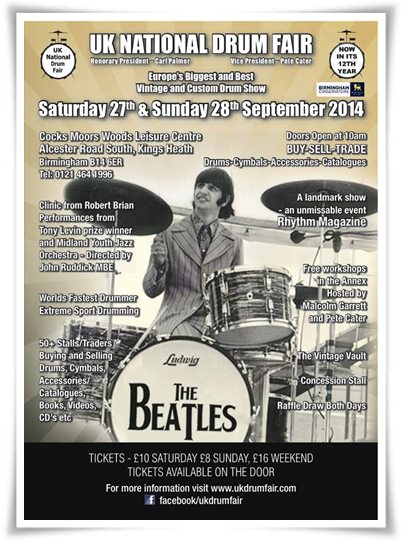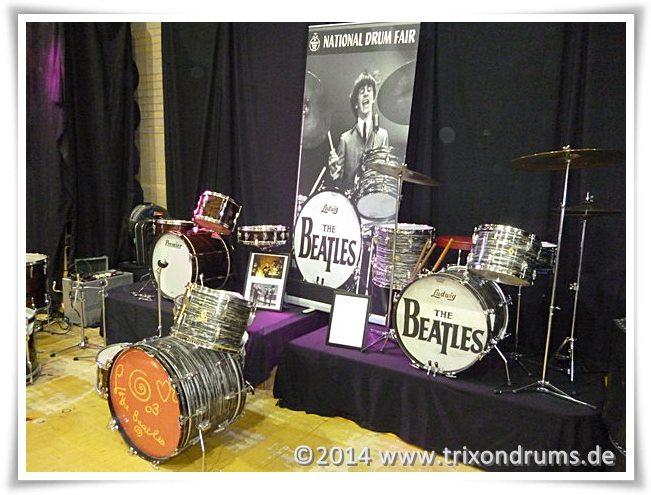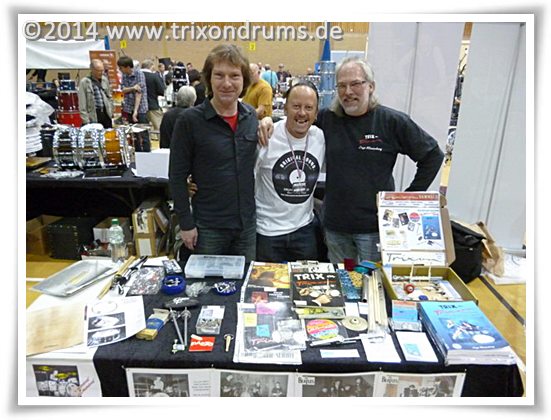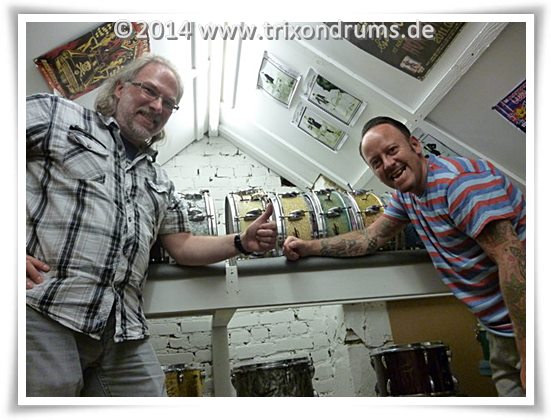 After 2008 and 2012 in 2014 we were the third time in England to enjoy the UK NDF in Birmingham.
And had a visit to Dave Prince to enjoy his Trixon drum collection!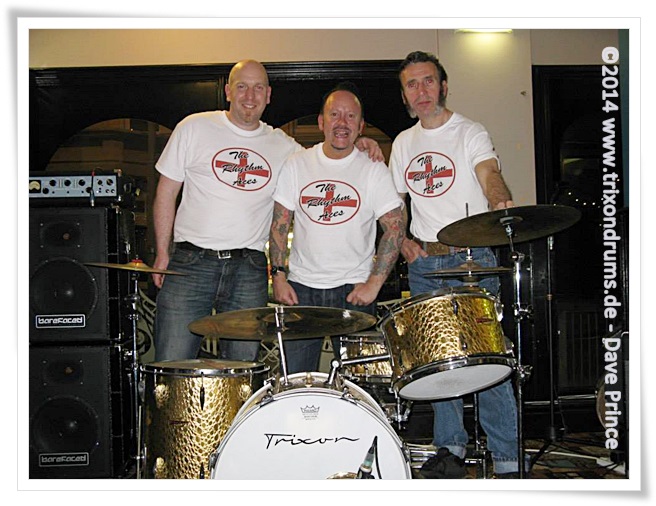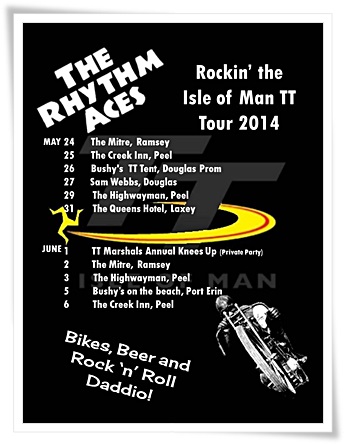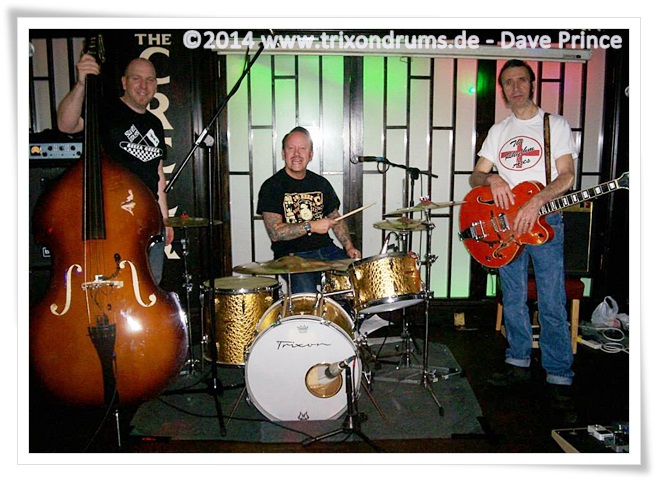 Wow ... These guys rocked the Isle of Man TT in 2014 - with a vintage Trixon drum set in gold croco!!!


Thanks Miriam for being a perfect Trixon model!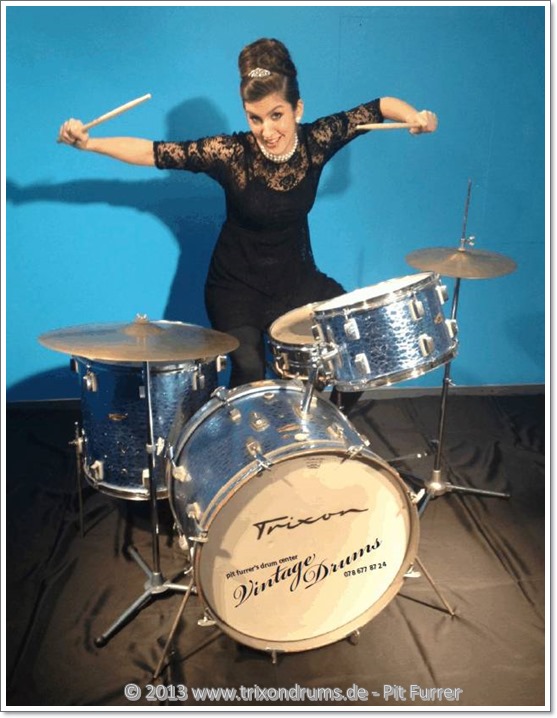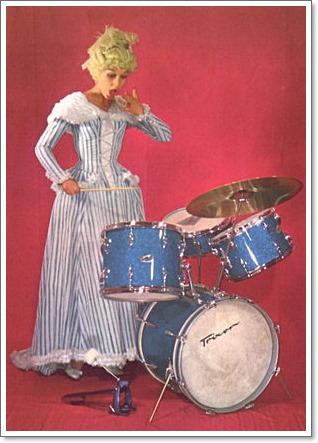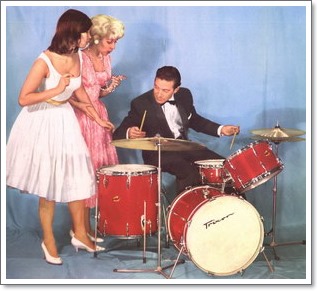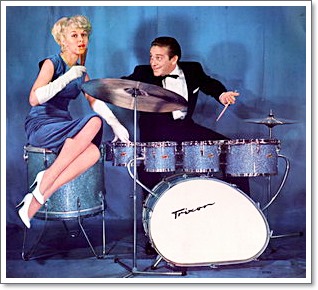 TOP NEWS: As you know Geoff Nicholls and his photographer James Cumpsty are making great photos at every UK NDF. Also in 2012 - and here are the articles Geoff wrote and published in the Rhythm Magazine about the Trixon drums owned by Dave Prince! Many thanks for the permission to show them here!
Reference to Rhythm Magazine (www.rhythmmagazine.co.uk)/
James Cumpsty (http://www.8x10.co.uk)/
Geoff Nicholls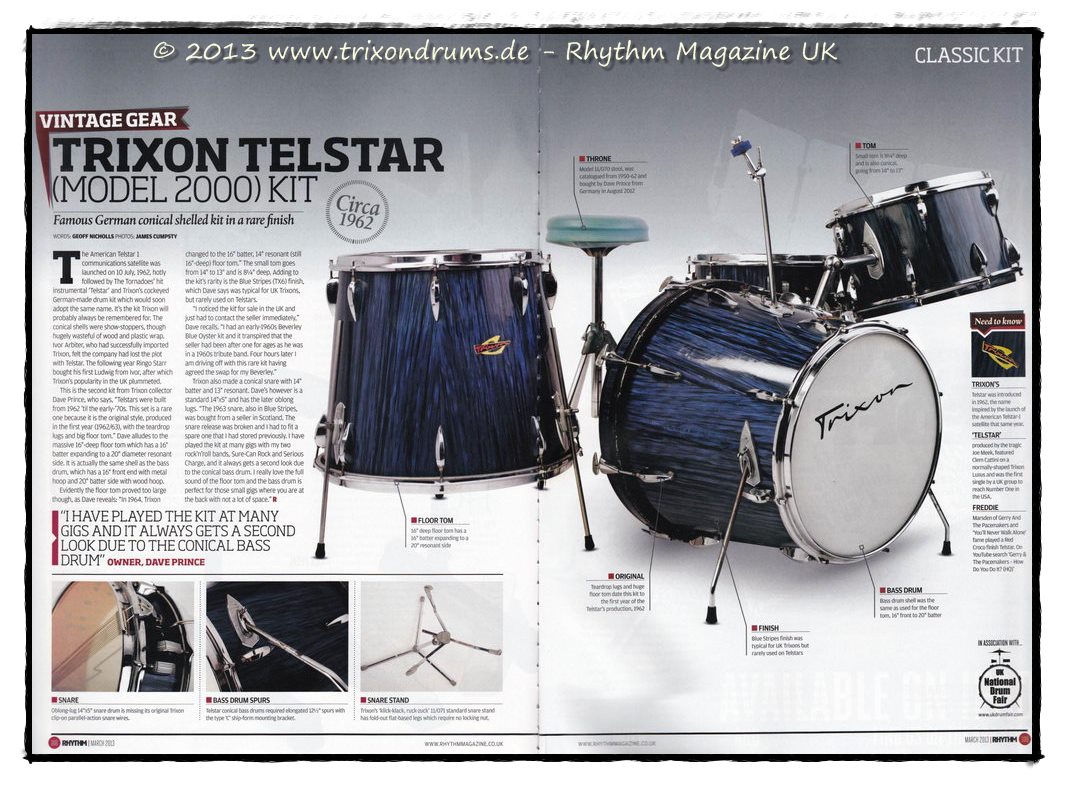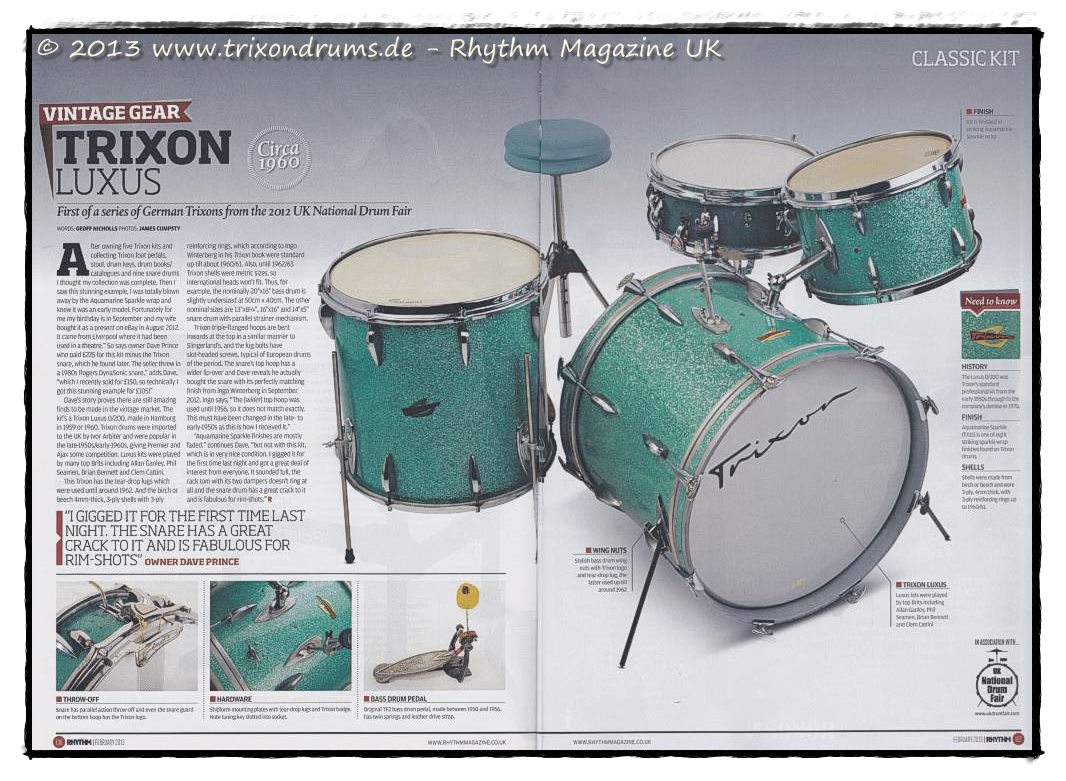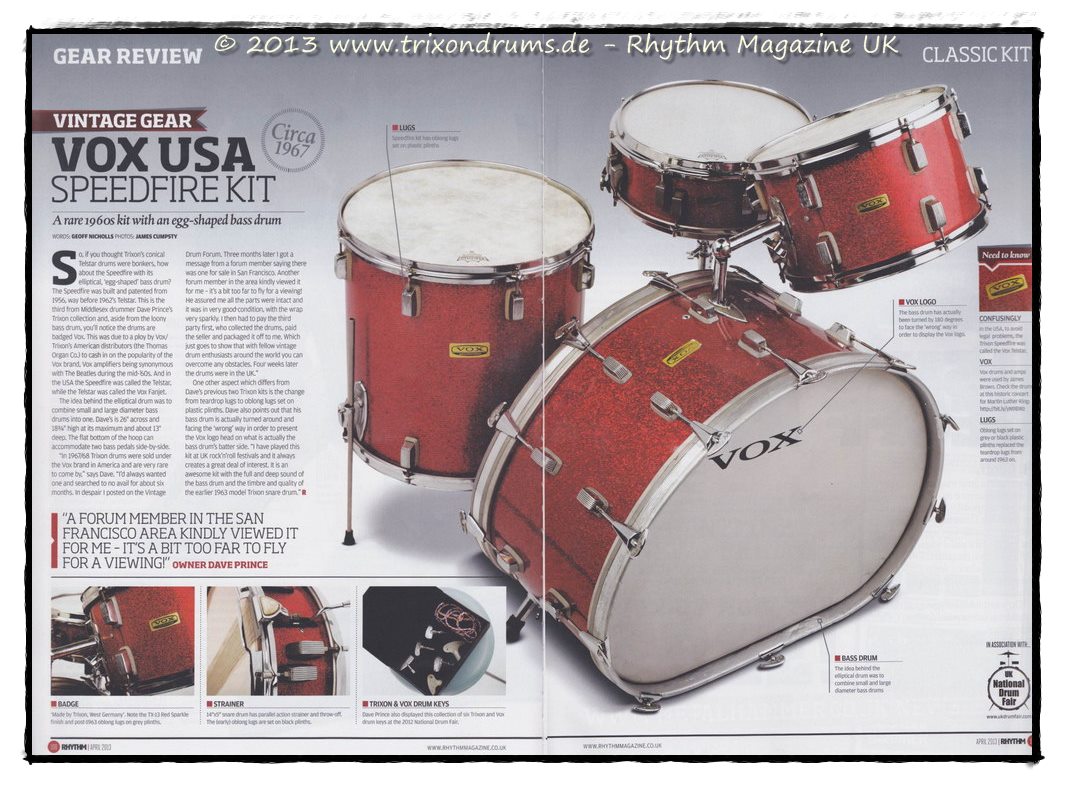 Many thanks to Volker Naves for the photo. The story: Volker played a gig with Speedos in Cologne. An elderly gentleman (Walter Renneisen) asks him if this is a Speedfire bass drum and brings out his wallet out this photo from 1962.

Gary Kaufman (left) presents the story of his father Merton Kaufman (right).


GREAT NEWS: Luca Luciano finished his book about Italian drums and cymbals!!!
A must have!!!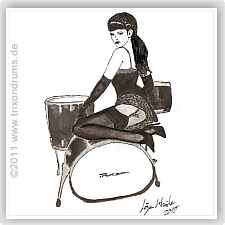 Picture painted by Joergen Wernicke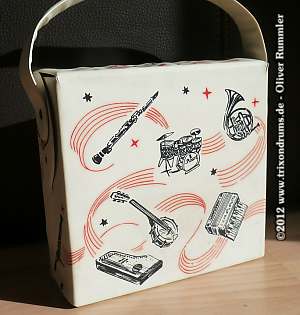 A Single Records pocket of the late 50s found by Oliver Rummler.
Klick the image to enlarge!


Please read a very interesting article about Trixon drums and
the Speedfire drum set written by Bob Henrit at www.mikedolbear.com


The second Trixon book
is sold out >>>>
We are not related
to any person
of the Trixon company!


Please respect that all photos
are copyright

If you want to use some of them please ask me before! Thanks
Important Information on TRIXON USA:
Since spring 2008 on Ebay America appear newly manufactured drums under the name Trixon. These drums have nothing to do with our good old vintage Trixon drums. All parts come from actual production made in China. They are also sold under the name of Platin and Dimavery. It is only used the old badge and the lettering. Jim Laabs (initiator) isn't authorized to use the name Trixon neither by me nor the successor of the company Trixon in Germany!
Unfortunately there is no communication to me by Mr. Laabs!

There are also new drums under the name Trixon in the UK, also manufactured in Far East. But they don't use the logo, badge and the history of the real Trixon brand.
Distributor is ABC Music.

Wichtige Hinweise zu TRIXON USA:
Seit Frühjahr 2008 tauchen auf Ebay-Amerika neu gefertigte Schlagzeuge unter dem Namen Trixon auf. Diese Schlagzeuge haben nichts mit unseren guten alten Trixon-Schlagzeugen zu tun. Alle Teile stammen aus aktueller Produktion aus China. Diese Trommeln werden u. a. auch unter dem Namen Platin und Dimavery angeboten. Es wird lediglich das alte Badge und der Schriftzug verwendet. Initiator Jim Laabs ist weder von mir noch vom Nachfolger der Firma Trixon in Deutschland autorisiert, den Namen Trixon zu verwenden! Leider war eine Kontaktaufnahme zu Laabs nicht erfolgreich.

Seit einiger Zeit gibt es auch in England Schlagzeuge, die unter dem Namen Trixon von ABC Music vertrieben werden. Aber auch diese stammen komplett aus fernöstlicher Produktion. Wenigstens wird nicht das originale Badge und Logo verwendet, und auch nicht Bezug auf die Historie der Firma Trixon genommen.

| | |
| --- | --- |
| | Let's start the new year with some Beat Groups came of New Zealand. Roger Watkins sent me the photos, many thanks! |

Here are some photos of Anita Ekberg from 1959 - hope you get crazy like I do. Many thanks to Frank from Italy for sending me the photos!!!

| | |
| --- | --- |
| Lill-Babs (Sweden)- Photo from the collection of Carl-Gustaf Edhardt (SWE) - many thanks!!! | |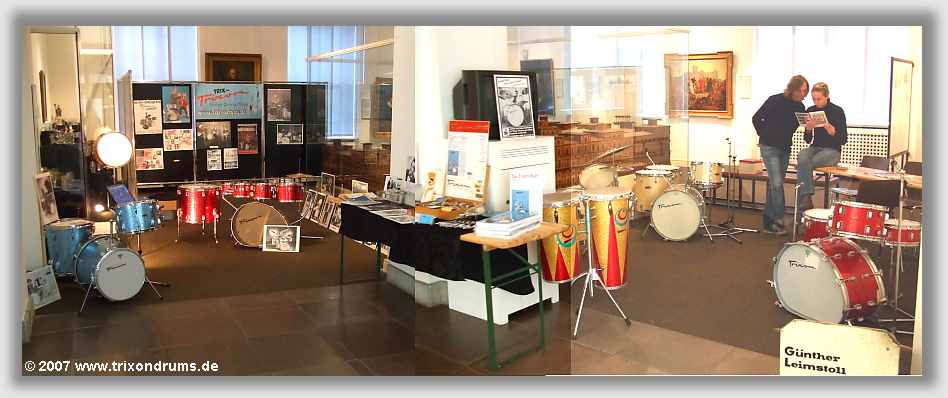 The 17th Annual International Custom and Vintage Drum Show in Chicago
May 19 & 20, 2007

| | |
| --- | --- |
| Martin and I were in Paris, not in drum things, but in another good way! We drove with my Citroen DS to the 50th anniversary event in Paris!!! >>> | |

This

website includes eleven great sections:

The history of the Trixon company. Photos of the music fair in Frankfurt 1997 and 1967!
- Historical informations and documents
- The report about Trixon in the german drummer magazin STICKS of 1989

| | |
| --- | --- |
| | A collection of Trixon catalog shots and Trixon drummer schools. |


Many vintage and current Trixon drumsets presented by their owners.

- Trixon drum sounds
- Identify your Trixon kit
- Details of Trixon drumsets


A great gallery of bands and drummers playing or played on Trixon.
One section with older photos of the 60's and 70's and one section of the 90's until today.

You can use the navigationsframe on the top of the website ;-)



Two young boys doing the same, loving the same things ...
Kent from Canada met Peter from England at a show near London.
Two of the first hour of this websites! Many thanks to Kent for the photo!


And best regards from me to both!
There are only 3 t-shirts in the world...


No, no! This is not a Trixon.
It is a RIMMEL model SHOWMAN.
But I must show you this drum set - you know why.
RIMMEL was a German drum company of the 50s until the 80s.

The set is of the collection of Remo Michels.
Many thanks to him for his informations and the photo.

The set is made in the 70s.
6 concert toms:
7" x 6", 9" x 6", 10" x 7",
11" x 7", 12" x 8", 13" x 8".
The Snare is 14" x 6"
and the floor tom 16" x 16".
And this is a
DERI
model DIXI
of the 50's.

Many thanks to
Remo Michels
for his informations
and the photo.

September 2002:
The great and legendary
Lionel Hampton
is dead.
He died 94 years old in New York.
To memorial I present you some pictures in his connection to Trixon.

Lionel Hampton and Karl-Heinz Weimer

58 years ago:
Wailin' at the Trianon - A single recorded 1954 at the Trianon Ballroom, Chicago. Hear the vibraphone intro playing by Lionel Hampton.







Many thanks to Joe Braga who sent me the TRIXON-HERALD newspaper! Here you see Joe's father Buddy Braga. I show you more excerpts of it in the special section:


This man has the right Christmas present for his little son!

| | |
| --- | --- |
| catalog shot 1961 | My daughter Alina Hofer and me in 2001 |