If you want (and you must!) to see older photos of the 60's and 70's you had to click here:



Bitte etwas Geduld beim Laden der Bilder, aber es lohnt sich!
Please have patience, but the loading of the pictures takes a little time, it´s worth it!




Here you see the section with photos of the 90's until today. Klick the photo!!!


Ingo Winterberg
drummer of the German band


This musicians playing music together since 1990.
Visit the band section, click this logo


top of the page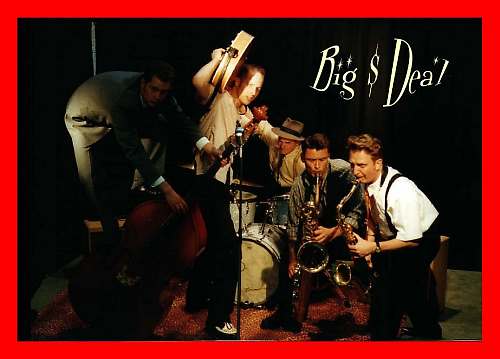 website: www.big-d.de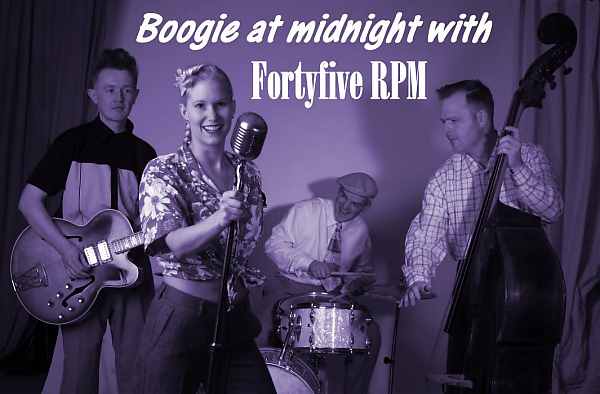 Oliver and his new band since 2005!
Oliver Rummler gibt hier folgende Auskunft:
the BIG SIX ist eine der angesagtesten britischen Bands in der Rock & Roll und Rockabilly Szene. Die Jungs spielen in unterschiedlicher Besetzung schon seit 1982 zusammen. Bill Haley Stylish Rock & Roll und neuerdings auch Ska-Boogie.

Oliver Rummler gives the following informations:
the BIG SIX is one of the importants british Rock´n Roll and Rockabilly scene. The boys playing in different castings since 1982. Bill Haley Stylish Rock & Roll and lately also Ska-Boogie.

members:
PAT RAYFORD - Guitar,alto sax
RICKY LEE BRAWN - drums
ANDERS JANES - Upright bas
AL NICHOLLS - Tenor sax
NICK LUNT - Baritone Sax
JAMES SUMMER - Piano

"In addition to my Red Speedfire I also have a Champagne Sparkle Speedfire kit from the sixties in California which I use when I tour over there." Ricky Lee Brawn
CD released: WE THE BOYS WILL ROCK YA ! JRCD 25 Viny Japan
Ricky Lee spielt darüber hinaus noch in 2 anderen Bands mit seinem Trixon Speedfire.
KILLER BREW, eine Formation die dem klassischen Rockabilly fröhnt - mit dem fantastischem DARREL HIGHAM an der Gretsch Country Gentleman.
Und weiterhin bei den SPACE CADETS - ebenfalls Rockabilly. Sie treten in Armeeuniform der 40er auf. Urig!

Ricky Lee plays also in 2 others bands with his Trixon Speedfire.
KILLER BREW, a band playing classical Rockabilly - with the fantastic DARREL HIGHAM on the Gretsch Country Gentleman.
And also with the SPACE CADETS - as well Rockabilly. They appeared in armee uniform of the 40th.
Wico Vos


Wico Vos gives the following informations:
This is me playing my 'Trixon' drumkit in 'Swinge bij Dinge' in Tilburg, the Netherlands. I played in the band called 'The Backyards'. We played rock'n roll.
'The backyards' doesn't exist anymore, like loads of other musical experiments.
The 'Trixon' drumkit was last produced in 1956 in West-Germany. It was the first brand with an oval shaped double bass drum.
The cybals are the original Zildijan hi-hat, crash and ride and a new Paiste crash. The hardware was from Premier and had a Hi-hat and bass pedal with a twisting heel. Verry fast and controlable. Yet it is modernised with Pearl stands and a Ludwig Speedking bass-pedal.
I bought it from an old guy who was deaf and wanted to invest in his photographic equipment.

Wico´s homepage

Here you see my 'Trixon' drumkit in a small studio.
It has a nice Red Sparkle that looks real oldfashioned. The snairkit you see here is a Sonor. The original snairkit is broke. The mechanisme to span the snair is worn out.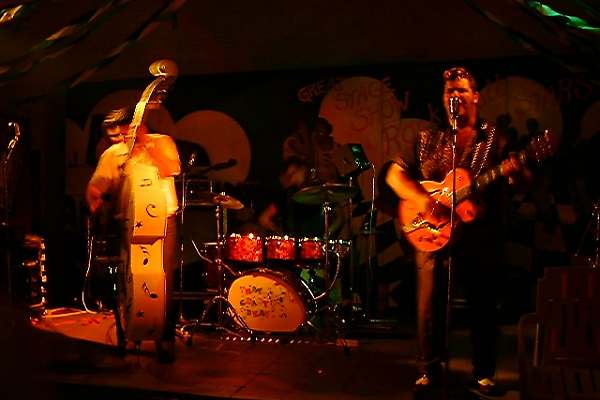 top of the page
Wirtschaftswunder (Germany)
Drummer: Achim Czech
Website: www.wiwu.de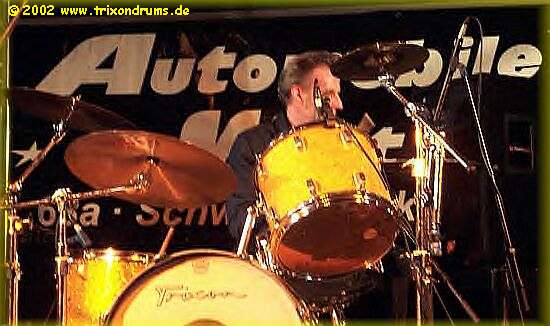 Didis Luxus set in yellow sparkle: 22" bass drum, 14" mounted tom, 20" floor tom
Didi Joppich website: www.crazy-crackers.com

See more of his Trixon sets >>>


top of the page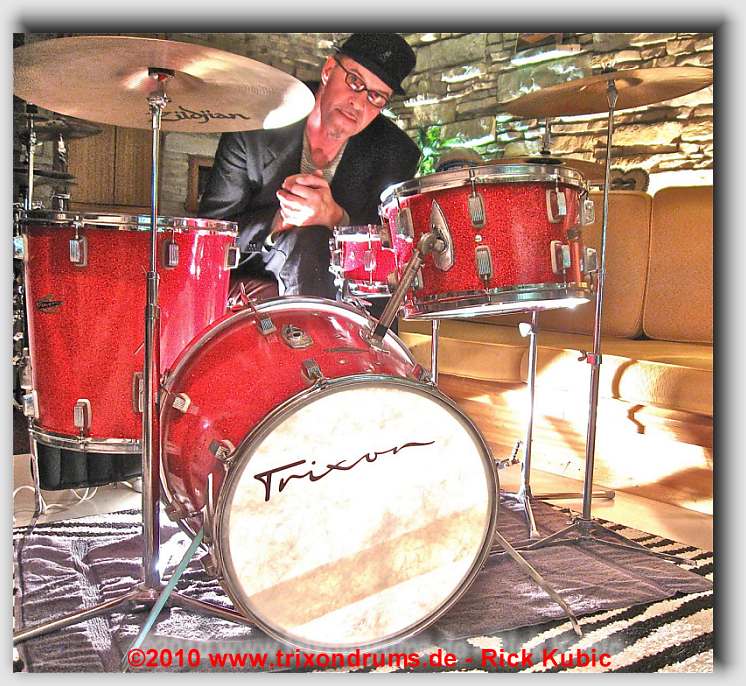 1964 in red sparkle

owner Rick Kubic aka Johnny Kick / Rick Casino

Independent - Played with Madder Rose, Speedball Baby & Cocktail Preachers



top of the page


top of the page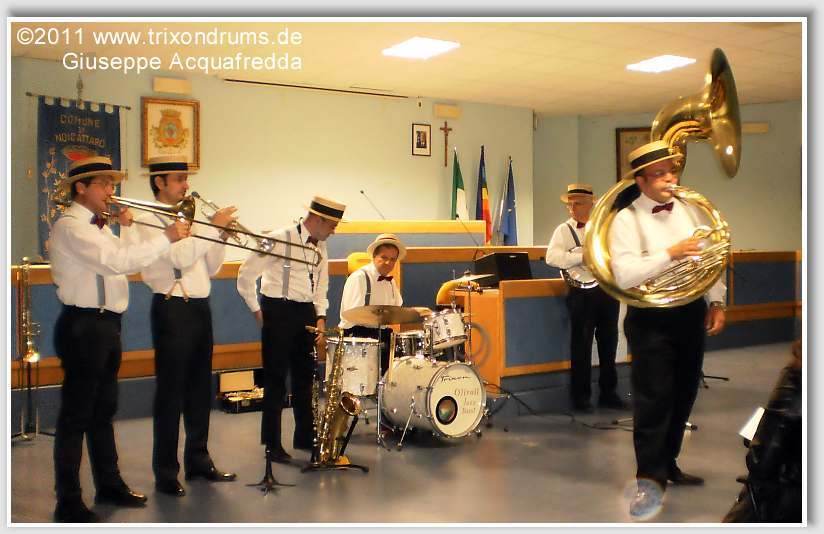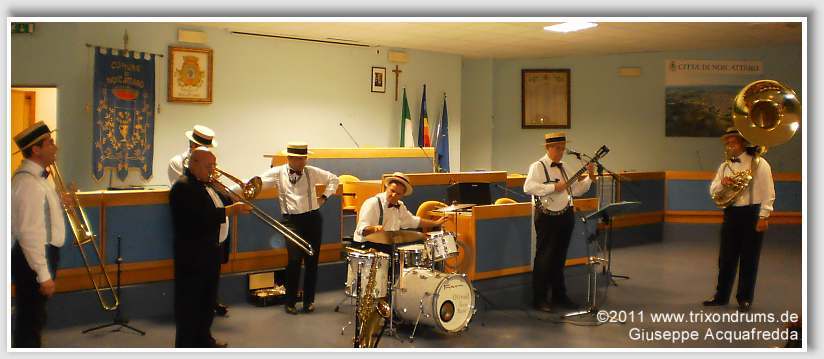 top of the page
| | |
| --- | --- |
| | www.trixondrums.de |