| | |
| --- | --- |
| | from New Zealand 1960s |
Many thanks to Roger Watkins who sent the photos !!!!
The Librettos - went on to be huge in New Zealand in the sixties and even bigger in Australia.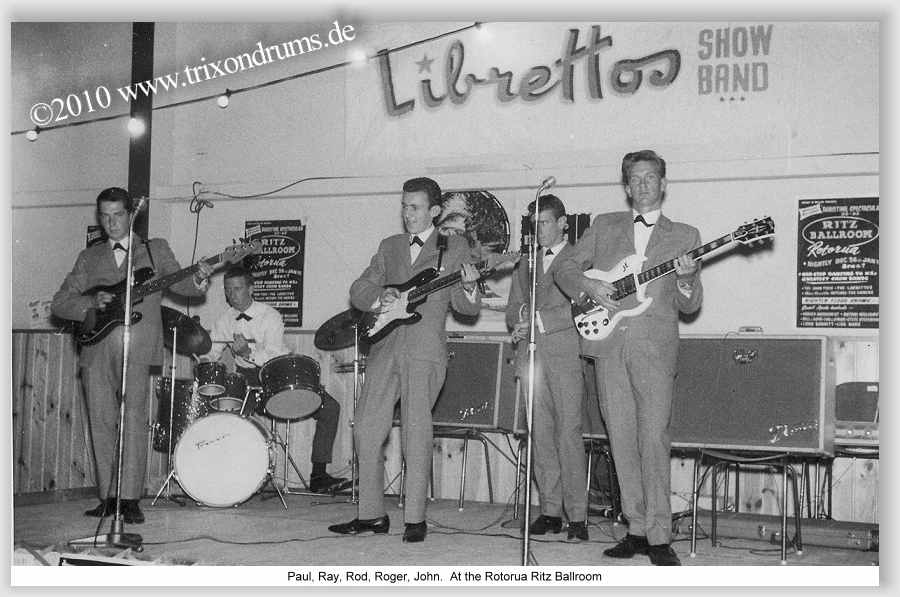 The Embers - with a silver croco Telstar Set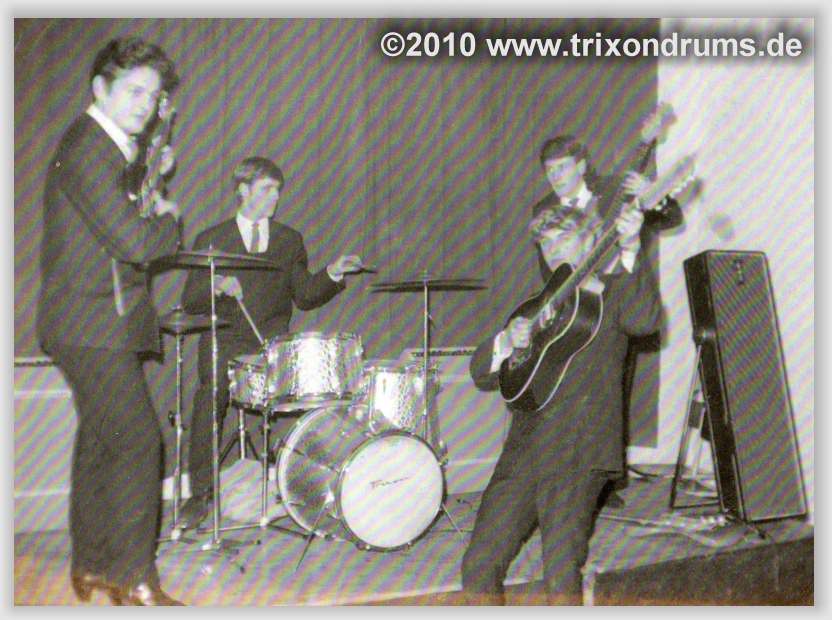 Toni and the Initials (Wellington)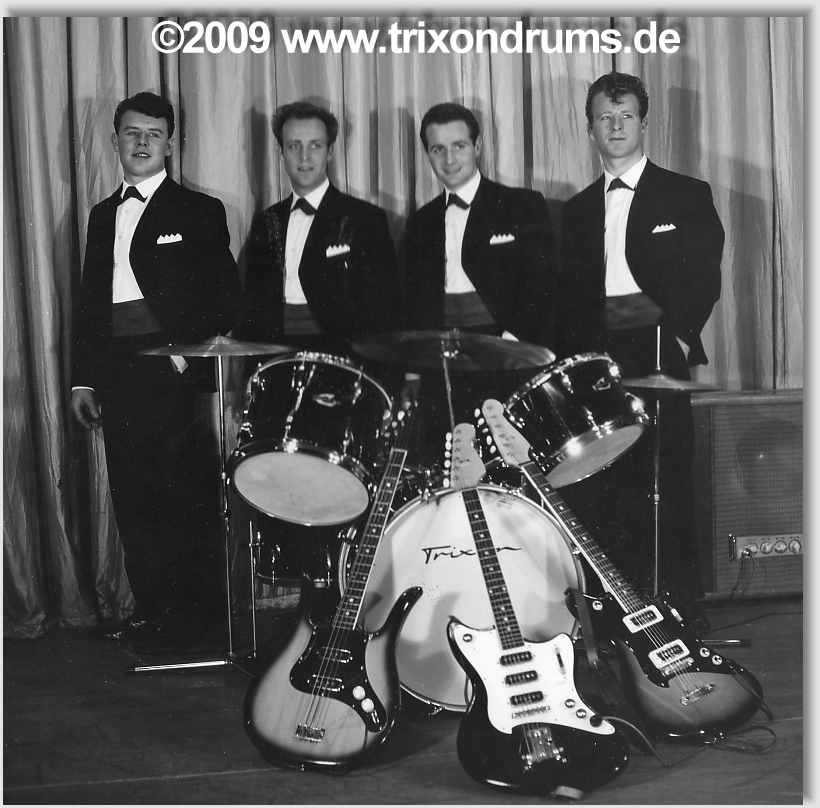 The League of Gentleman (Wellington)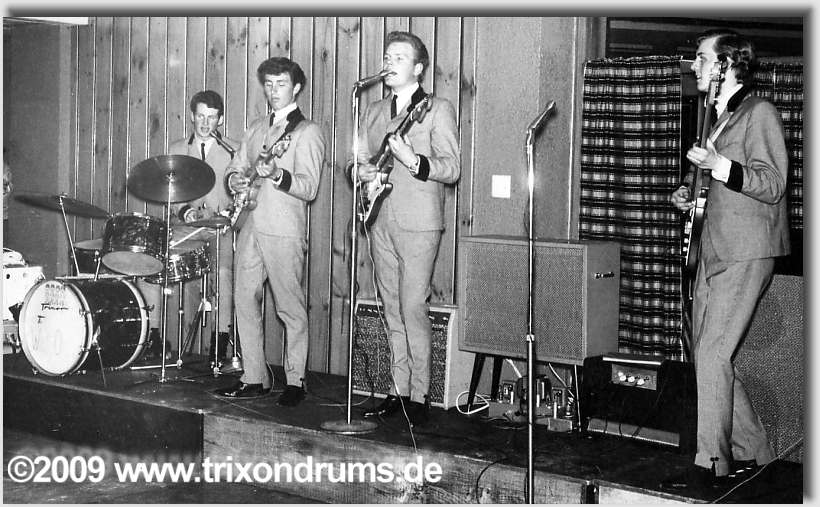 Gene and the Dynamites - Drummer Red Williamson (Auckland - 1961)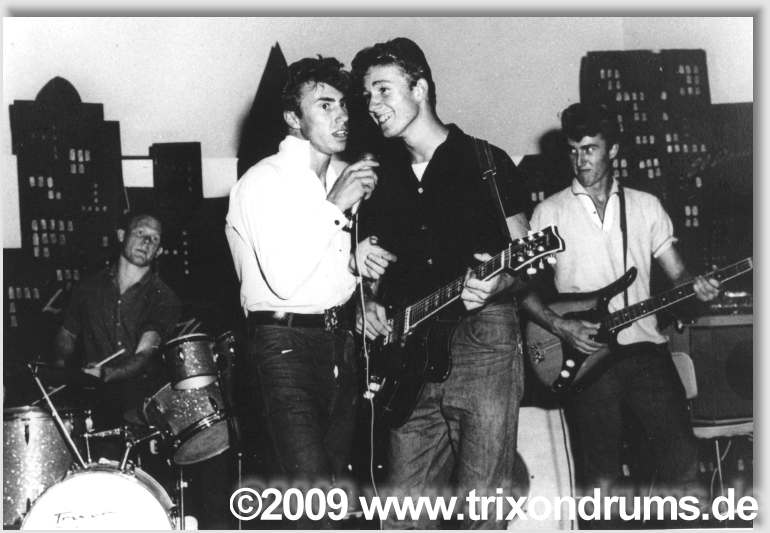 Many thanks to Roger Watkins for the great photos!
You will find many more Beat Groups of New Zealand here: http://www.sergent.com.au/nzmusic.html
Fantastique Website!!!