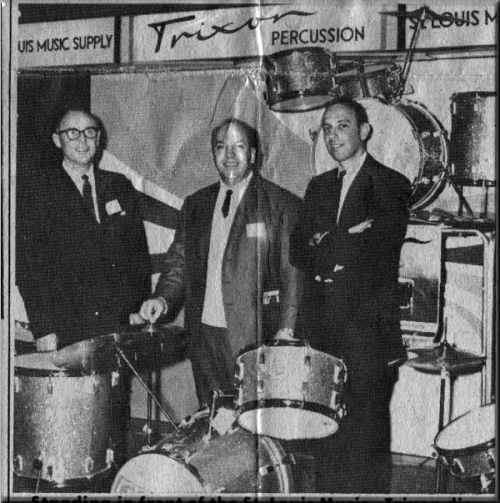 "Standing in front of the St. Louis Music-Trixon display at the Music Educators' National Convention from left to right are
John Willis, St. Louis Music Sales Manager, Karl-Heinz Weimer, President of Trixon
and Eugene Kornblum, Vice President of St. Louis Music Supply Company.

St. Louis Music displayed the three models if Trixon drums plus the Trixon snare kits which have been widely accepted for beginning school percussion programs. After visiting the Kansas City Music Educator Convention, Weimer went to Boston to visit the Charles Alden Music Company which is the New England Trixon distributor. He also visited the Zildjian Cymbal factory."