Hartmut Oderbein

Germany
Attention: Here is growing up a new great Trixon drums collection!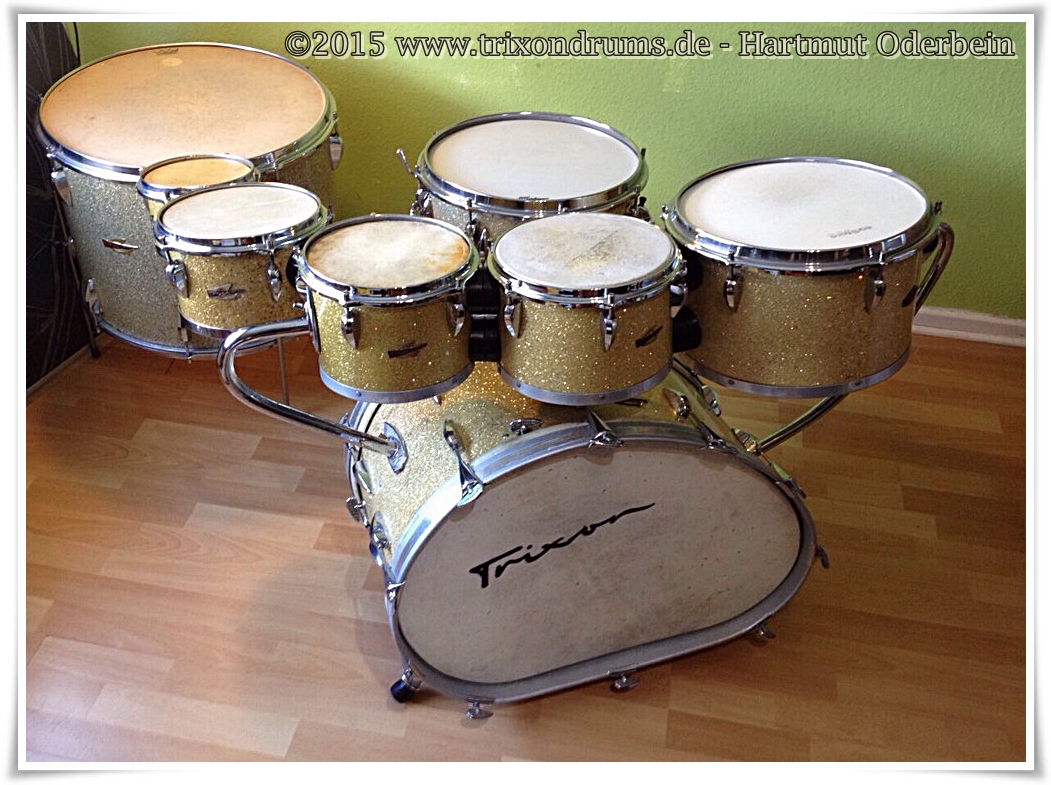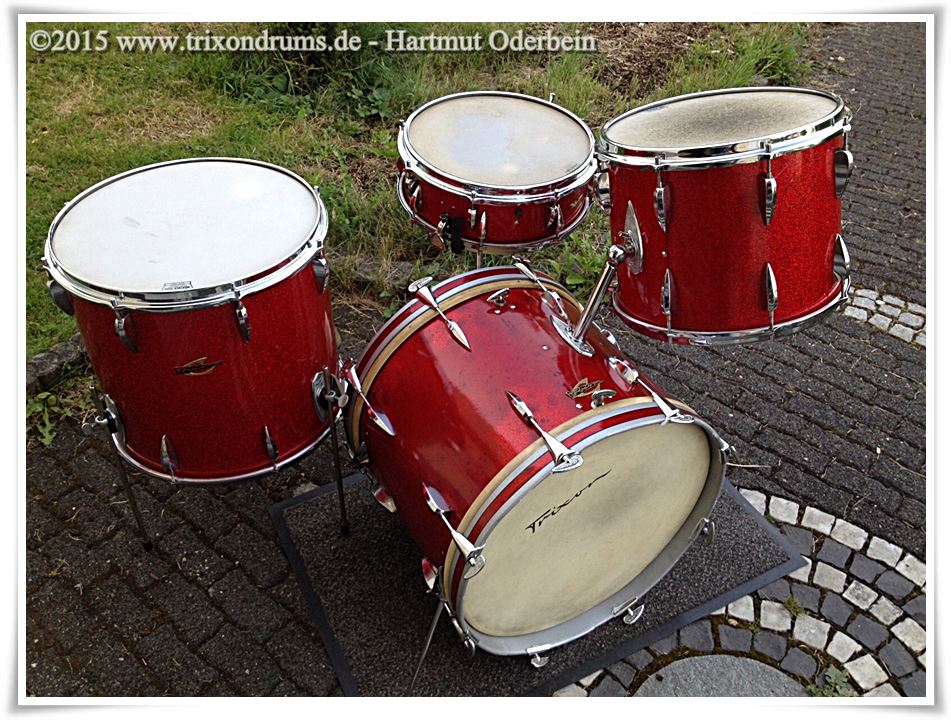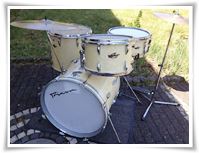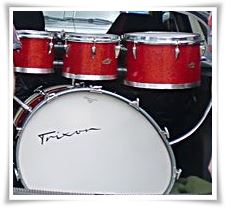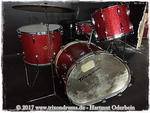 These kettle drums are the only known still existing worldwide!
Photo shots made in the Trixon factory in the early 1960s ->>>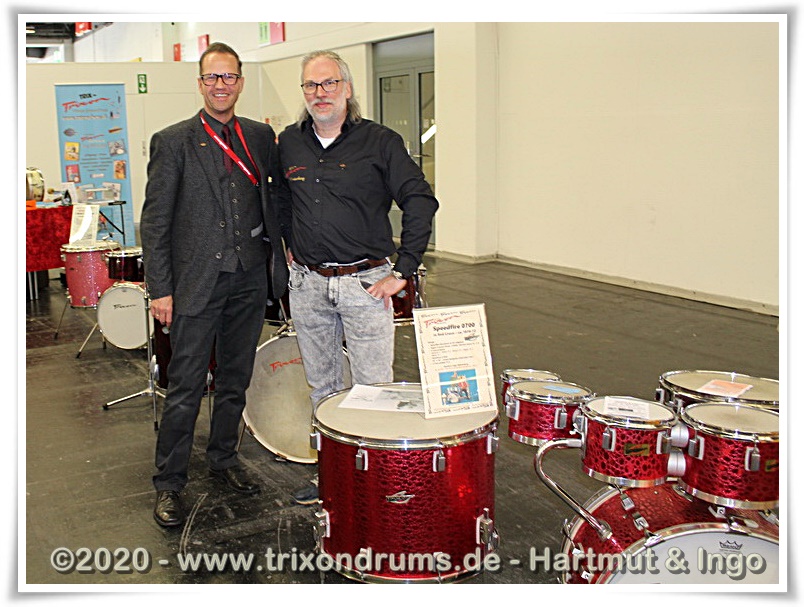 In 2019 Hartmut and Ingo had a great booth with exhibition at the Musikmesse Plaza Show!
Many thanks to Hartmut for his support!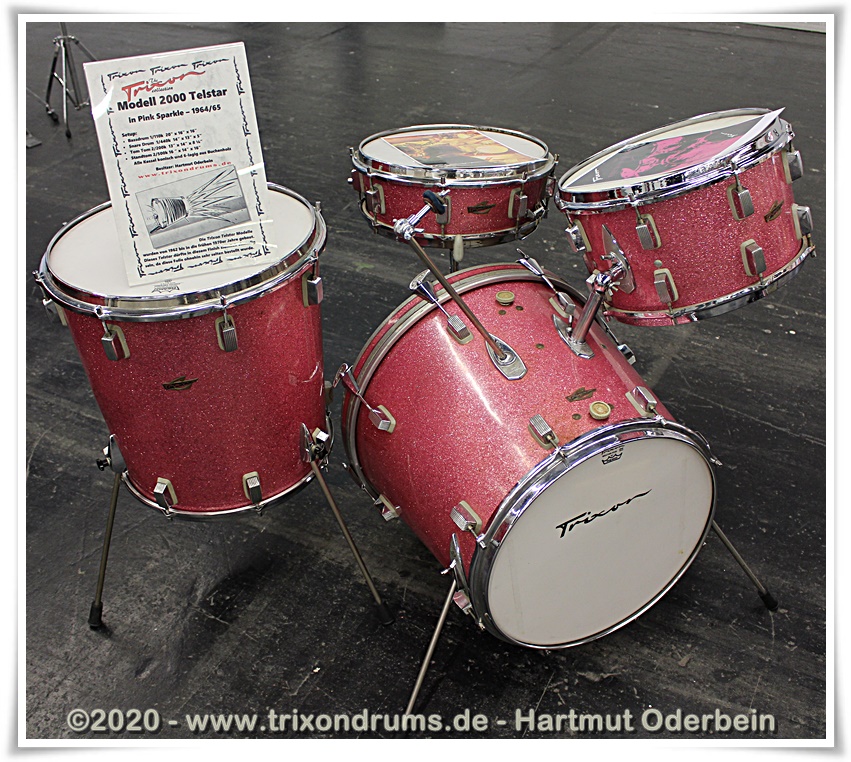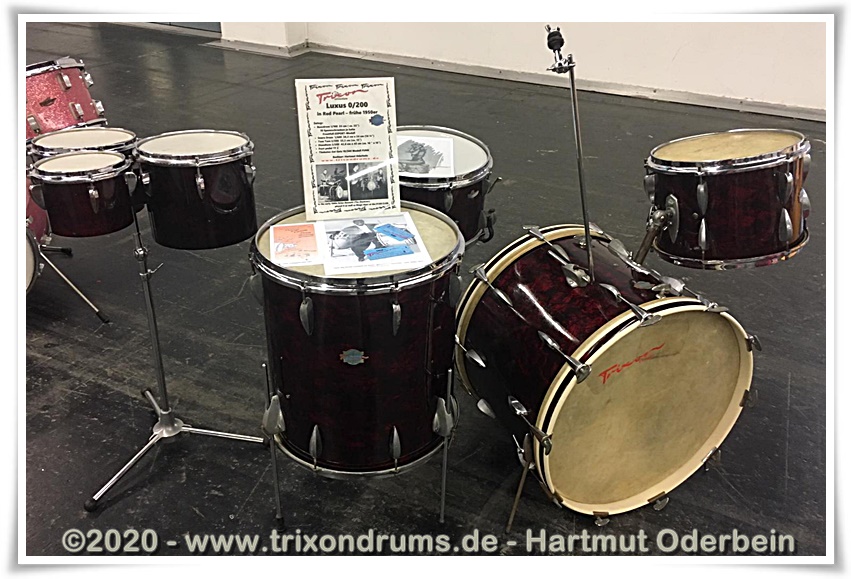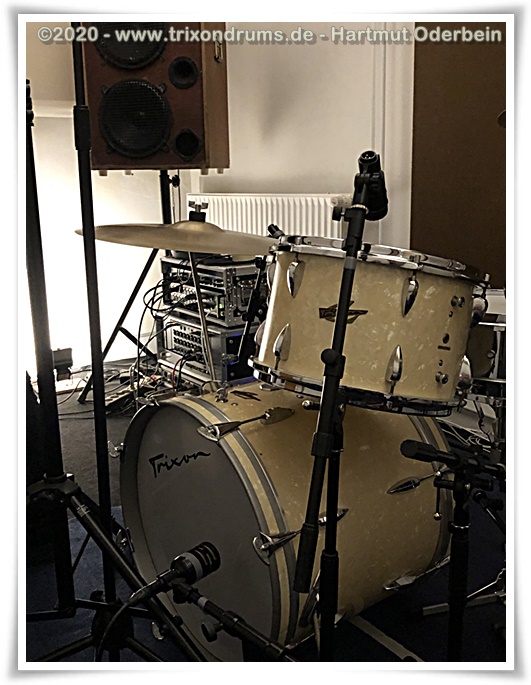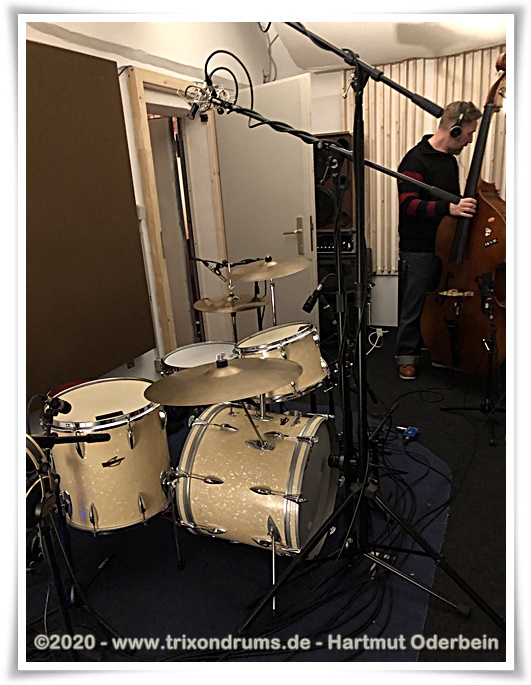 Trixon drum set in the studio for recording!!!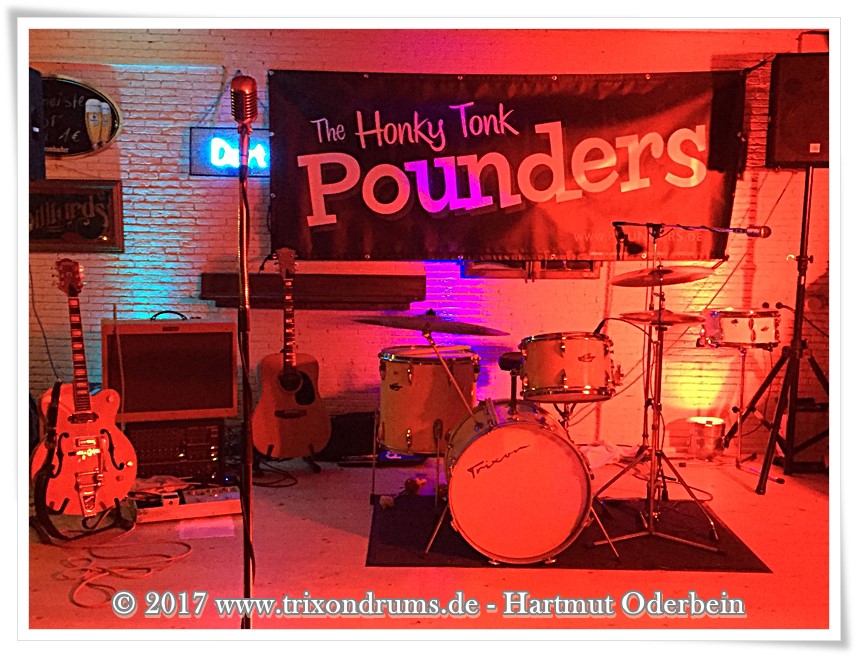 Live on stage!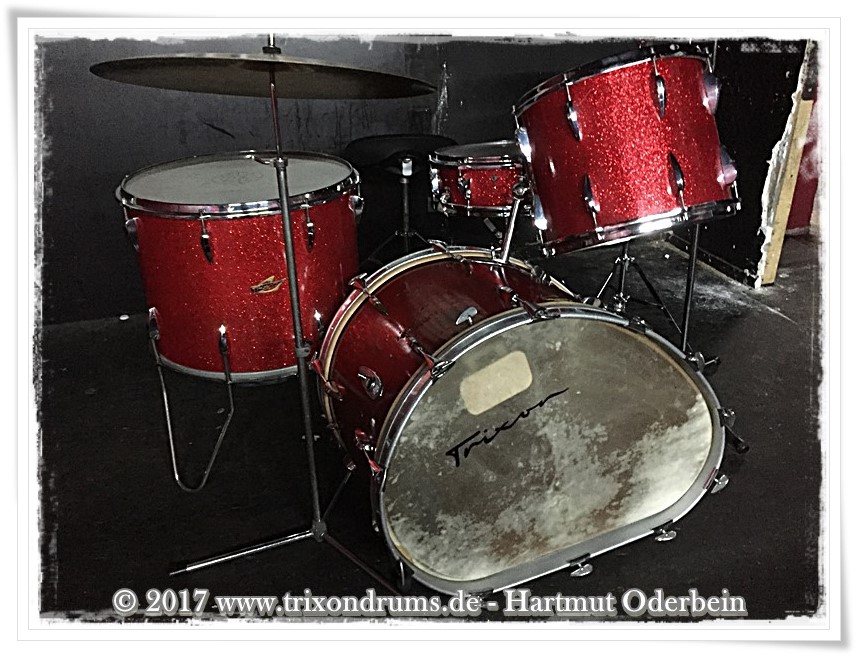 -I in red sparkle - late 1950s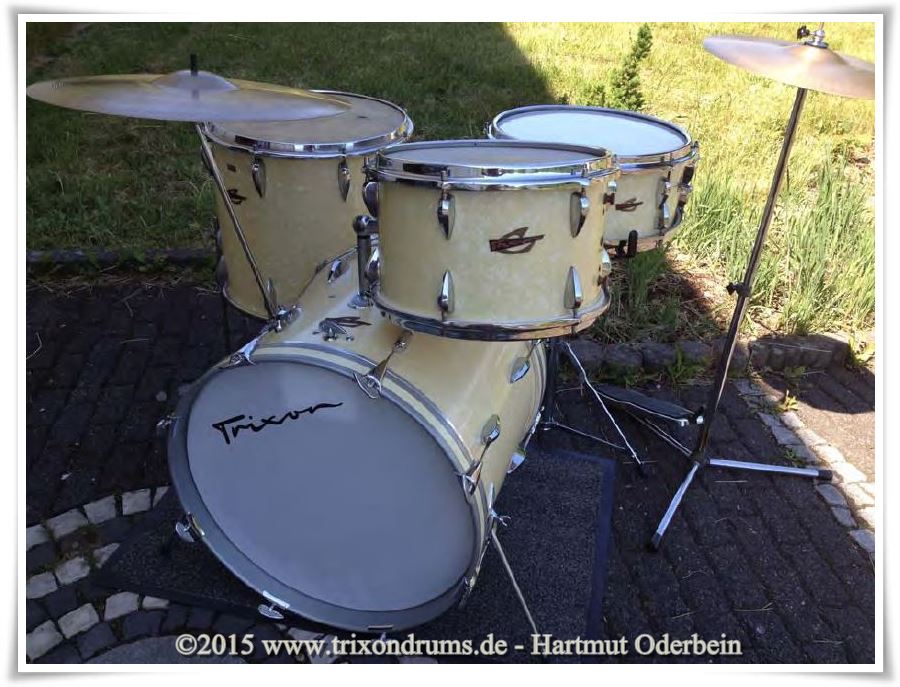 in wmp - early 1960s
and ready for the gig!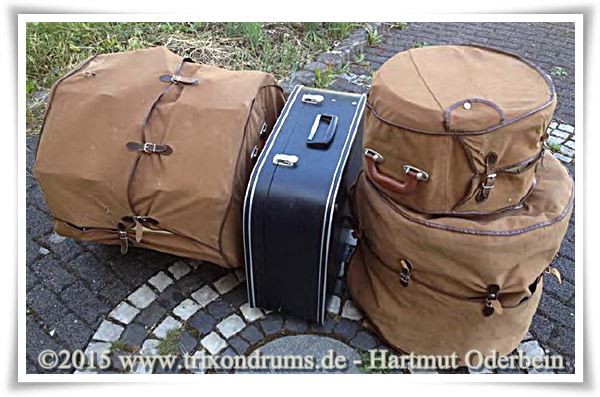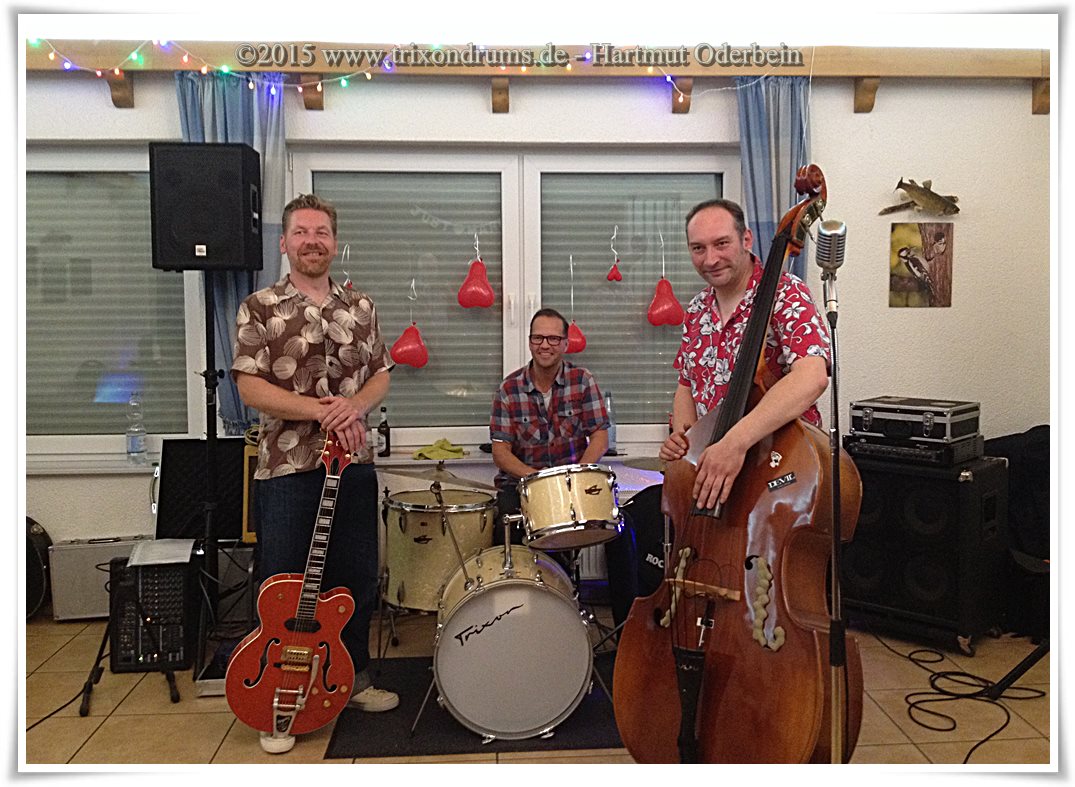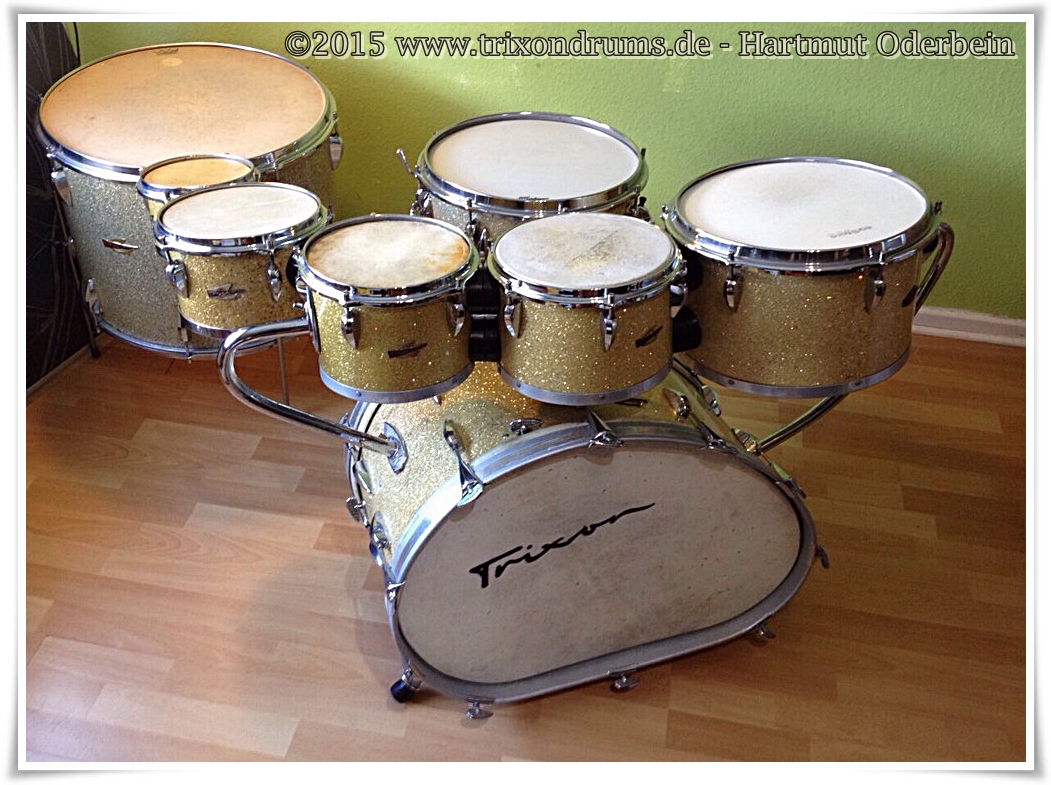 in glass glitter - late 1950s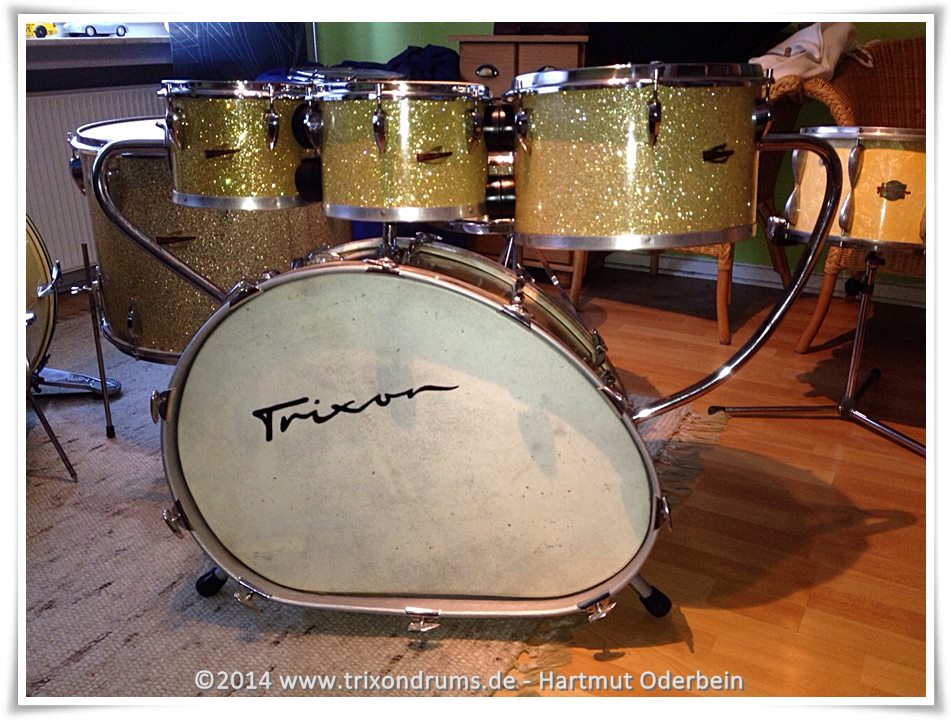 in glass glitter - late 1950s
He just finished the restoring of this Speedfire set. A lot of work but look now!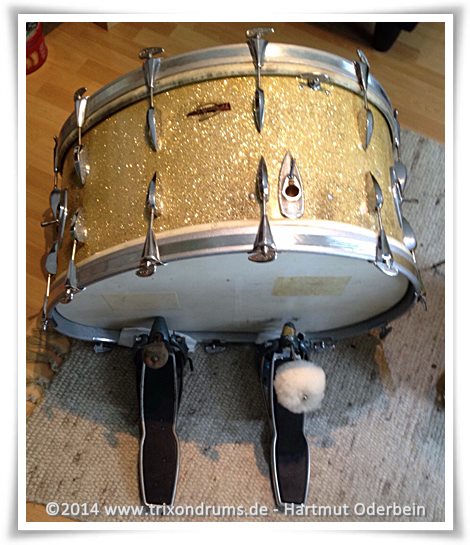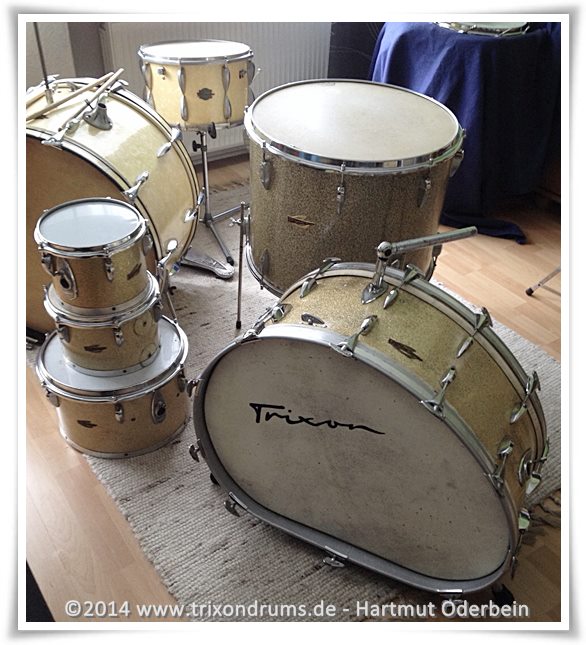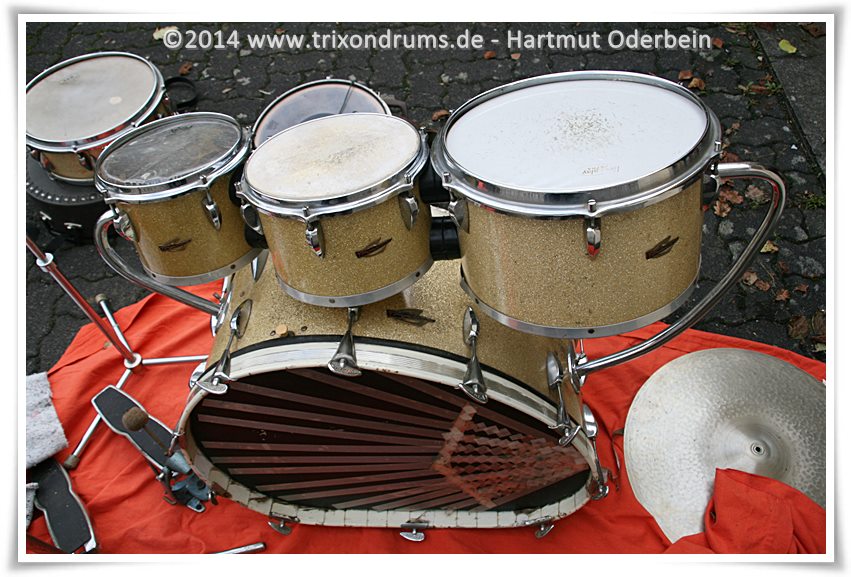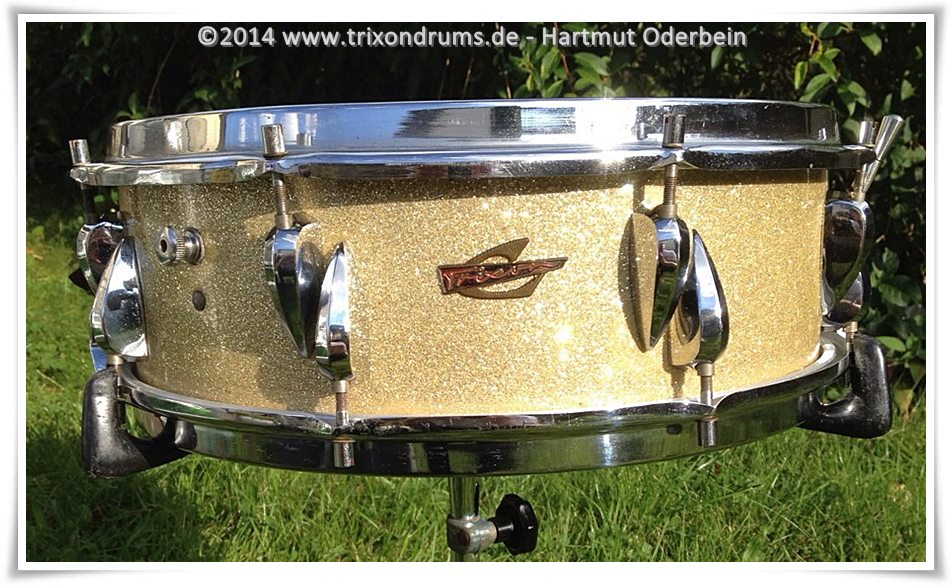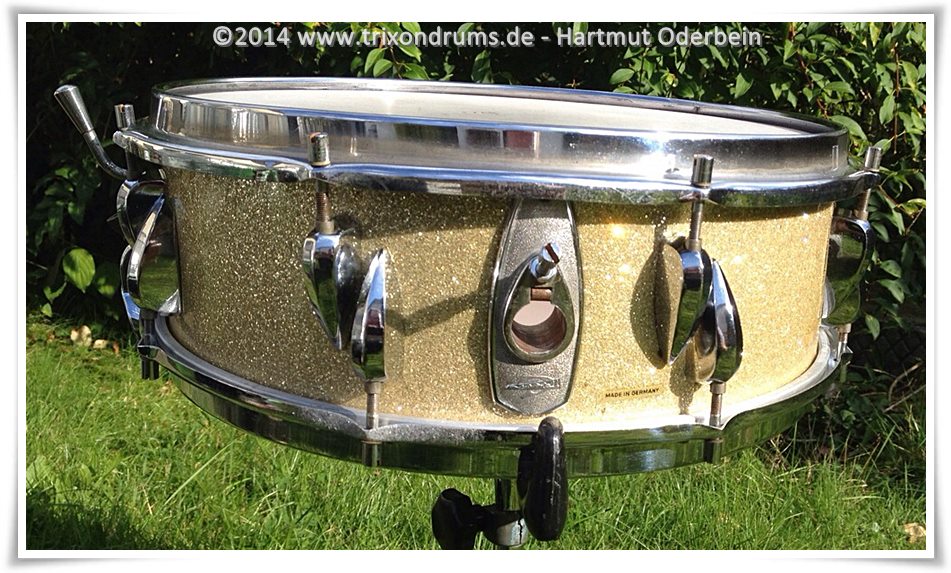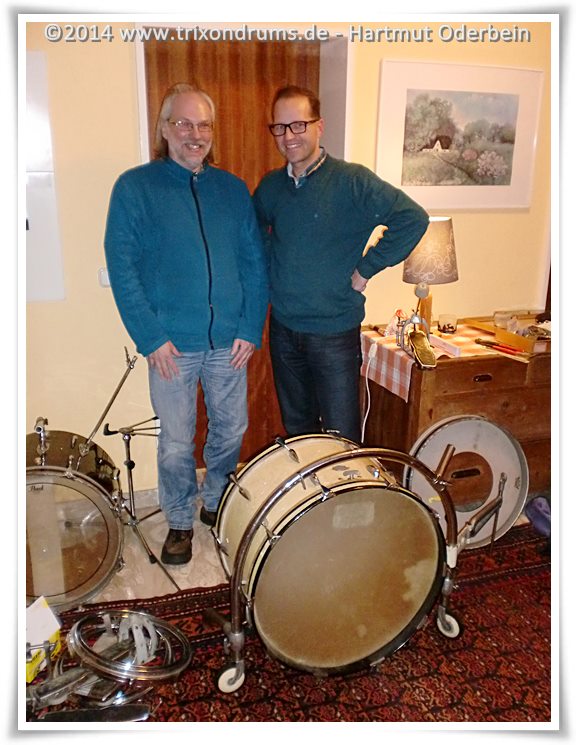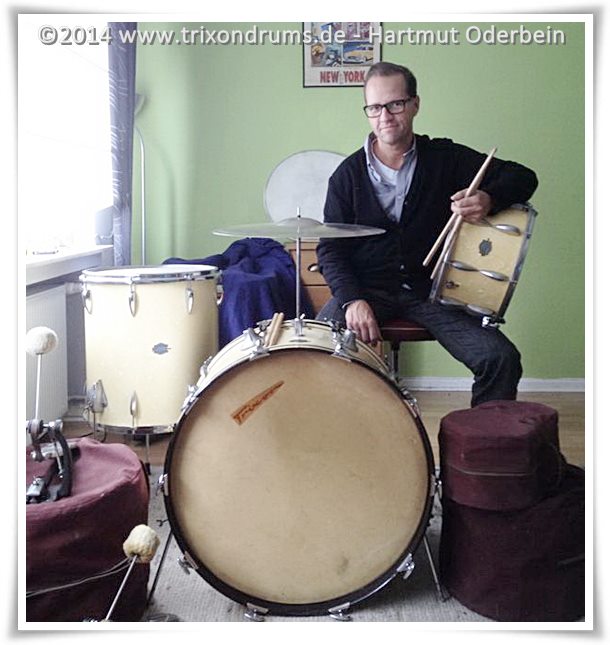 I had the pleasure to visit Hartmut two times to see his Trixon drums!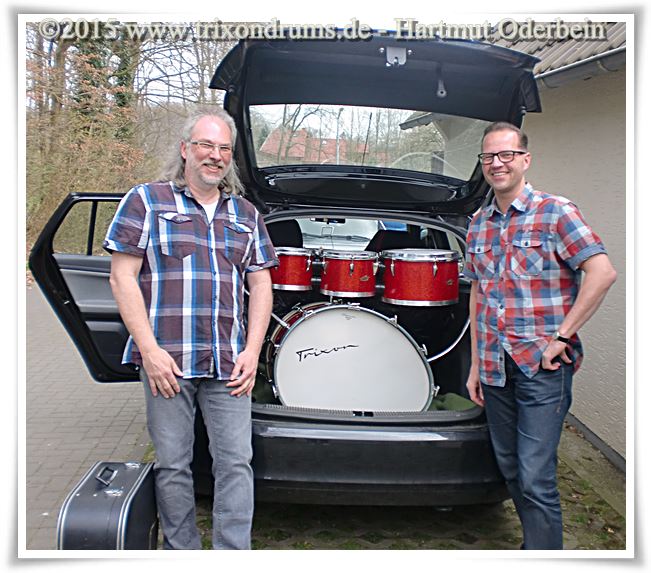 And here he picked up his new great Speedfire set in red sparkle!
More photos will come later when he has unloaded the car :-)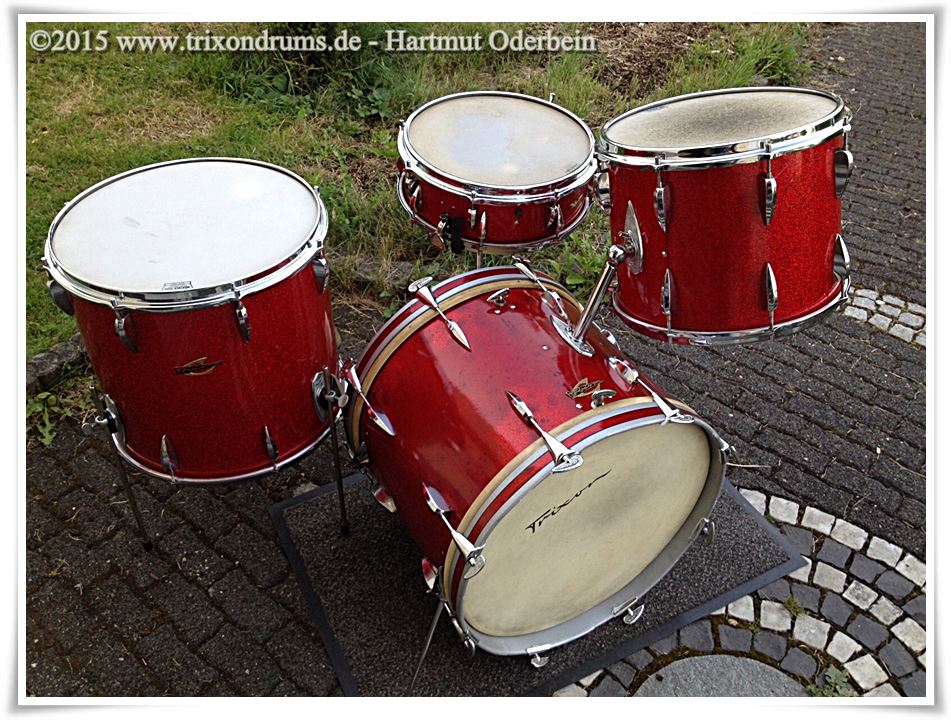 in red sparkle - early 1960s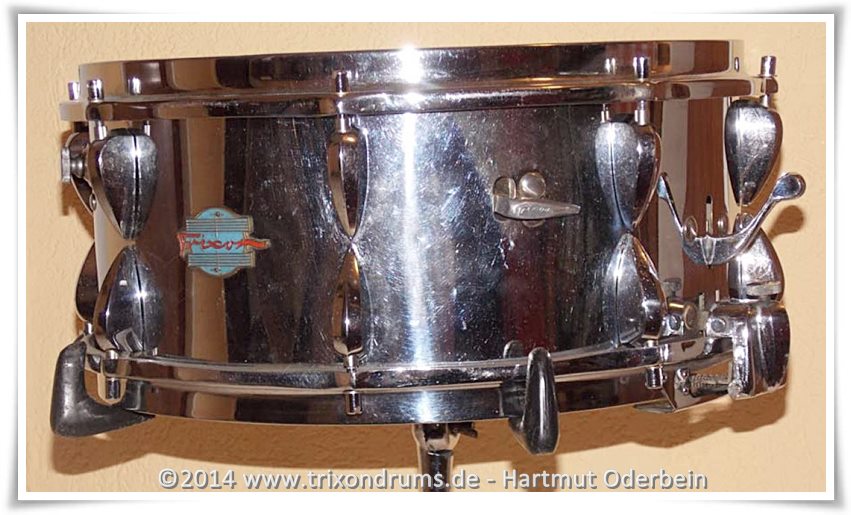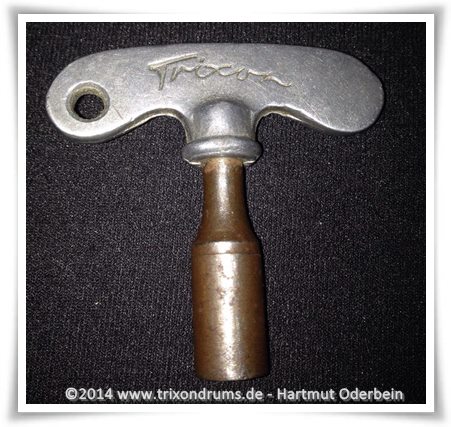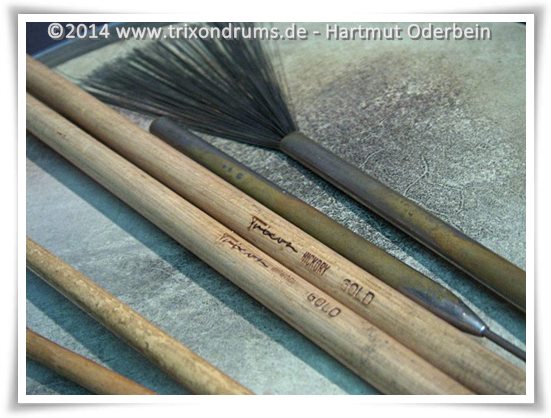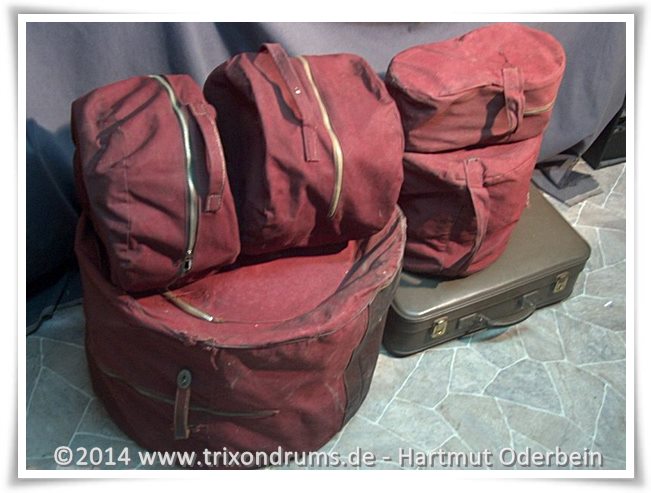 There are some more projects in work coming soon! Were are very excited!
And yes, here it is! Look what's coming out ...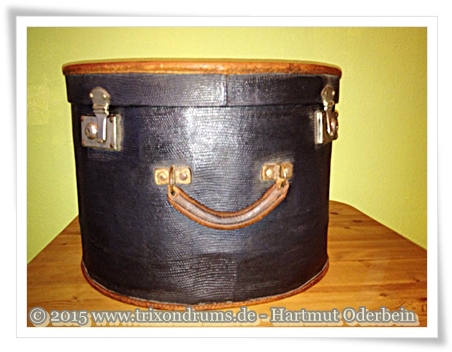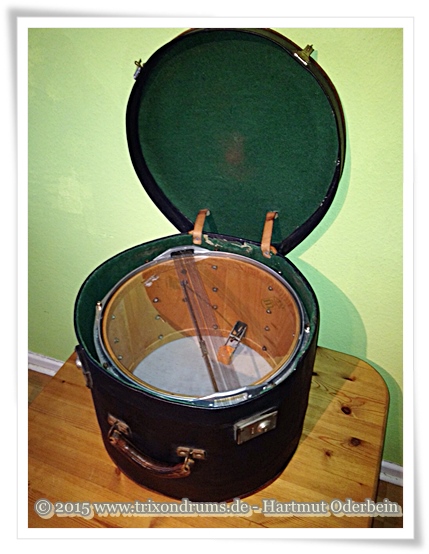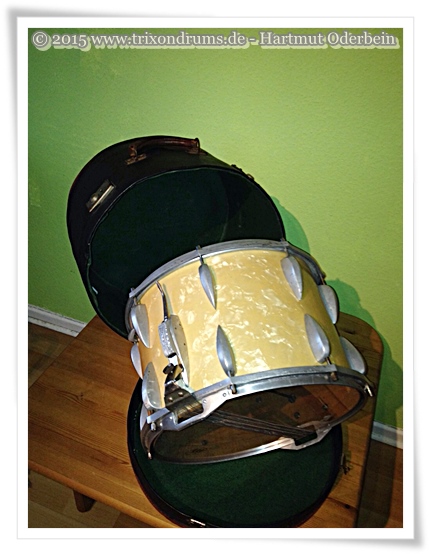 It is an very early Trixon snare drum of the late 1940's!
You see it here in the catalogue of 1949 playing by Sigfried Enderlein!

From this model we know 4 owners:
Ingo (red pearl), Dave Prince (grey pearl), Martin Grimsel (red) and Volker Drees with the same finish!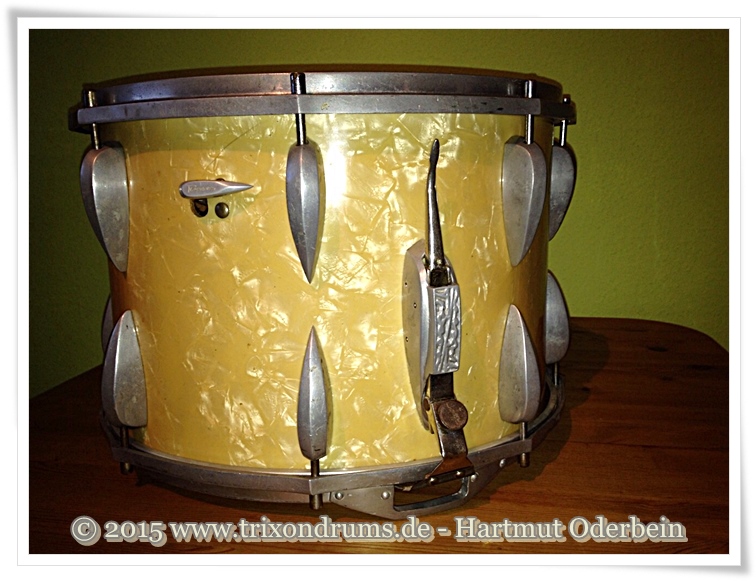 Trixon 1/600 TK1 of the late 1940s in white marine pearl - 348 mm x 240 mm (13 3/4" x 9 1/2")